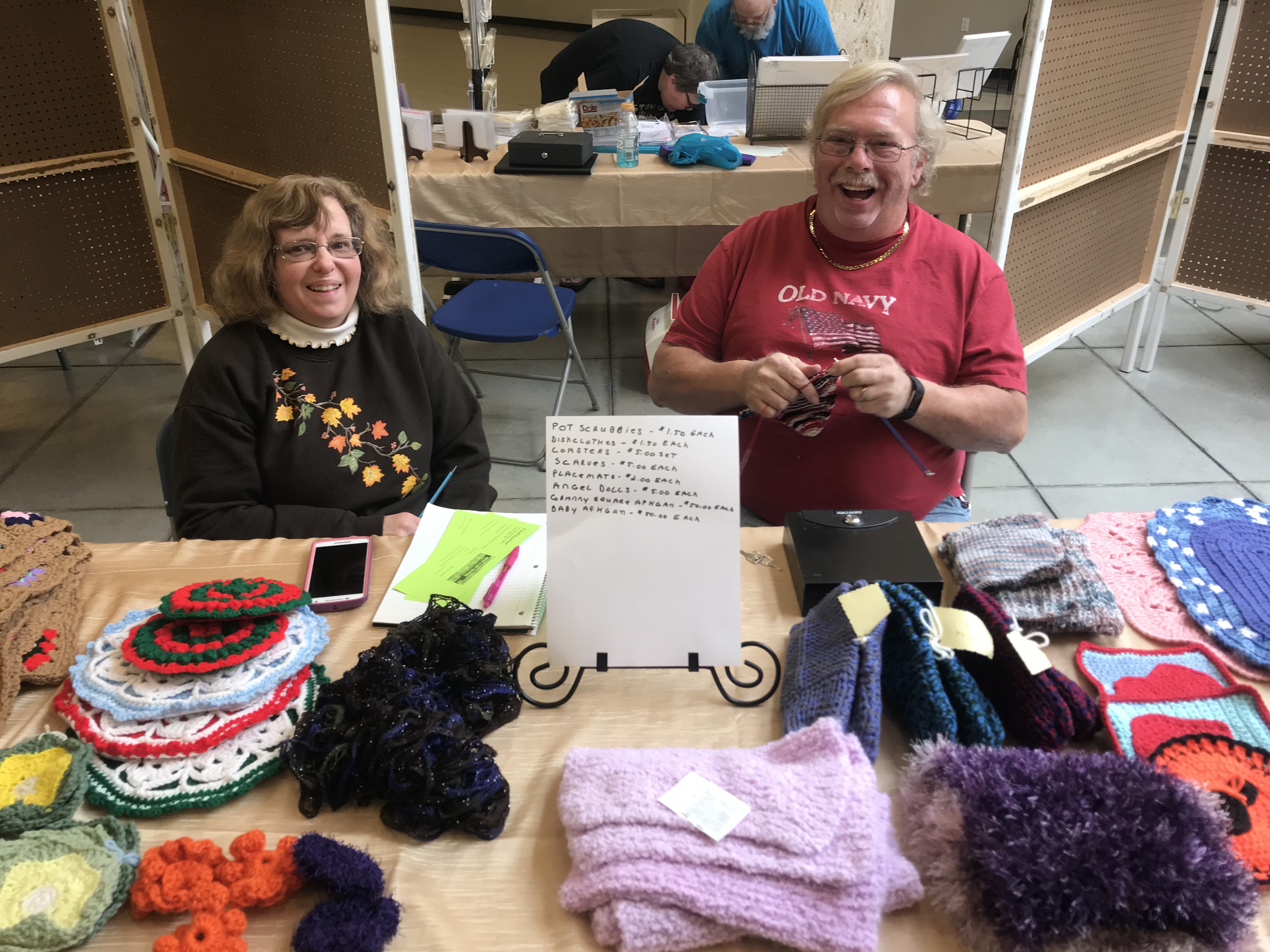 The Bergs knit practical and beautiful crafts, from washcloths and throws to toys and notions. Their work has been featured at Ebertfest and Expofest art shows and as prizes at the 11th Annual Resource Expo. If you have a chance to buy directly from this pair, you'll find that their joy is contagious. Their work can also be purchased by contacting them through email at:
cinbruberg2@yahoo.com
They fulfill orders for custom creations as well, so if you don't see exactly what you're looking for, just ask!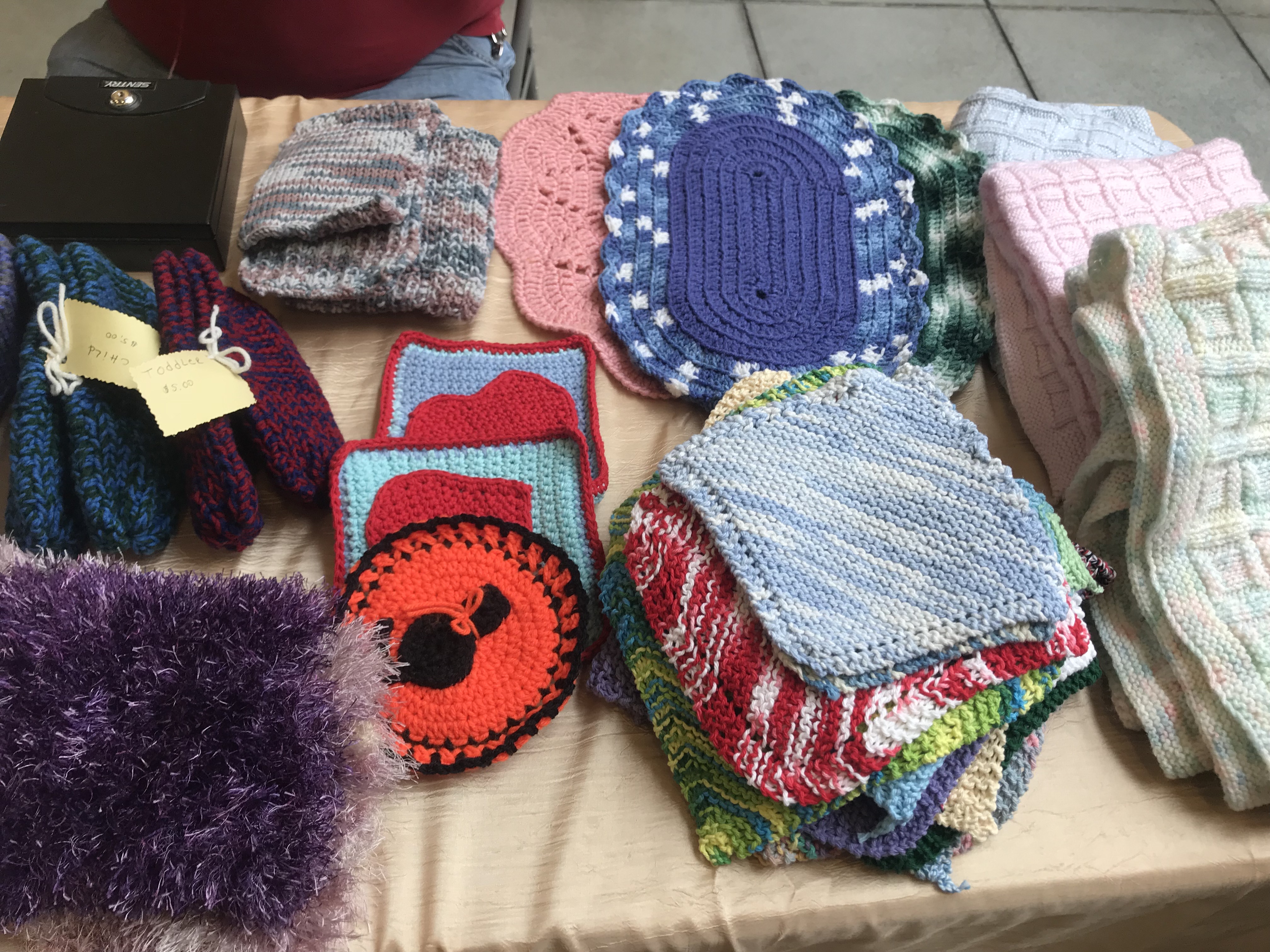 Candy Corn and Pumpkins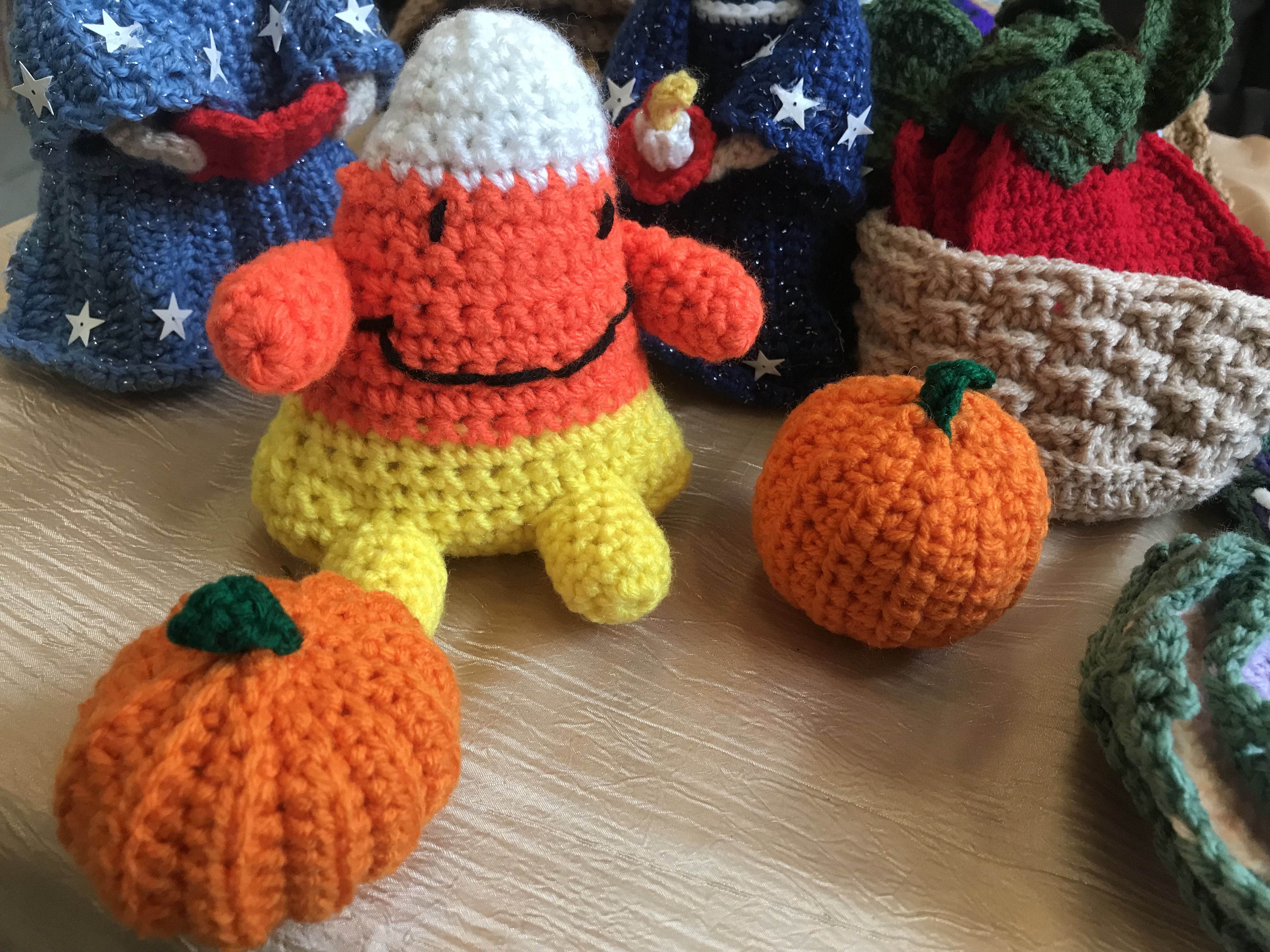 Candy Corn and Pumpkins