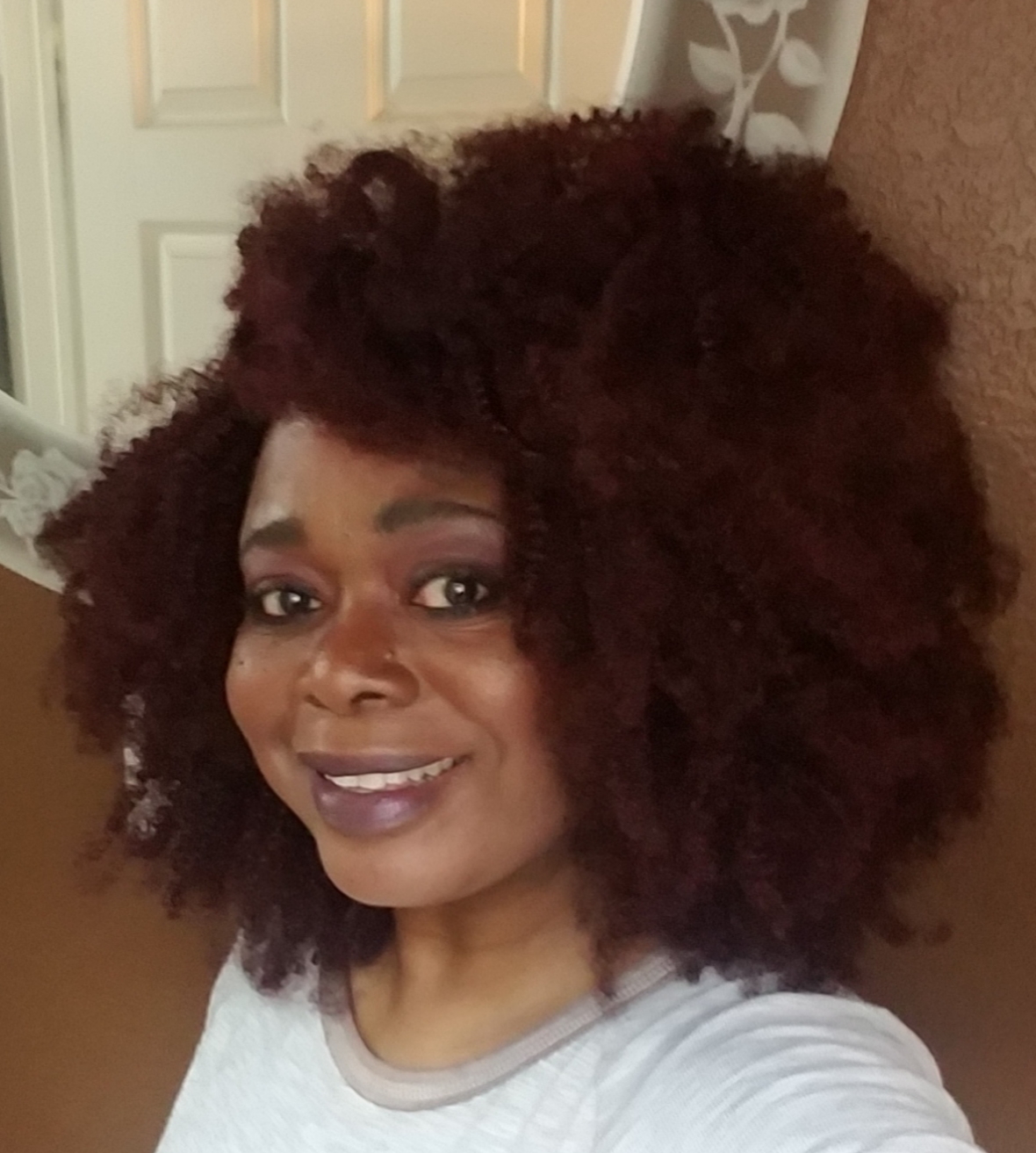 Champaign-Urbana self-taught artist Carol Bradford transforms acrylic paint, glass beads, fabric, metal, craft paper and molding paste into mixed media canvas art. From abstract to ethnic her art conveys life in all of its complexities. She applies the paint and medium in layers in such a way as to create depth and texture, allowing her art to leap off the canvas.
Carol's ethnic art is influenced by her personal and professional life experiences. She depicts women of color in unique and dynamic ways as a celebration of their beauty and uniqueness with a special emphasis on their hair texture. Through her art, she hopes to increase the self-esteem of women and girls by allowing them to see themselves in non-traditional roles and as fantasy beings such as mermaids and fairies.
"My abstract art is about life, energy, and movement. In the ethnic pieces, I leave the subject's face blank. I want the observer to become what they are seeing. I want them to feel the energy coming from my art. As an artist, I want to encourage, to heal, to celebrate the beauty and resiliency of the human spirit."
Her unique artwork has been displayed locally. She has sold her art to local fans and across the country. When she isn't working or painting, Carol enjoys spending time with her sons and her two dogs. She loves reading, journaling, photography, creating greeting cards, and scrapbooking. Carol also enjoys helping people celebrate life's milestones or special occasions through paint parties.
To purchase art by Carol Bradford or to schedule a paint party, contact her at: